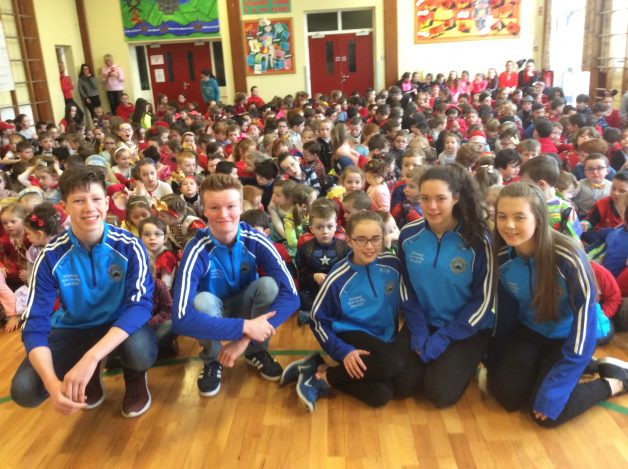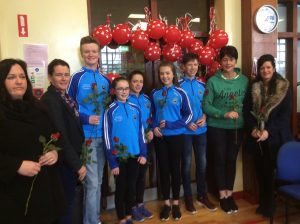 Today we welcomed Mayobridge Scor na nOg Ballad Group Finalists  to our weekly assembly, four of who are our past pupils.
The Ballad Group performed for us and you could have heard a pin drop!
Such talent!
In the spirit of the day it was roses were presented to all and a special one to Miss Katie O'Keffe who was celebrating her birthday!
Thank you so much for visiting!