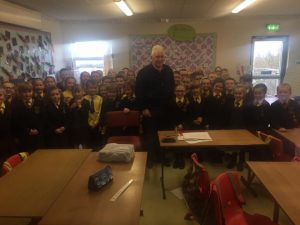 Today we were delighted to welcome Liam Magee, a local poet into the Primary 4 class to talk about how he writes poetry and uses rhyme in stories. Liam read us some of his own poems and talked about his use of imagery and how poetry can evoke memories. He was awfully impressed with the primary 4 classes talking and listening skills.
Liam had a special treat and read us a story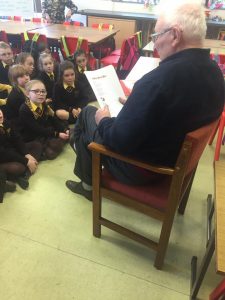 about a witch, who dared come visit our school. Thankfully Mrs Cunningham saw the witch off.
We can't wait to write our Autumn poems and send them all to Liam to show him how we have used all his tips.