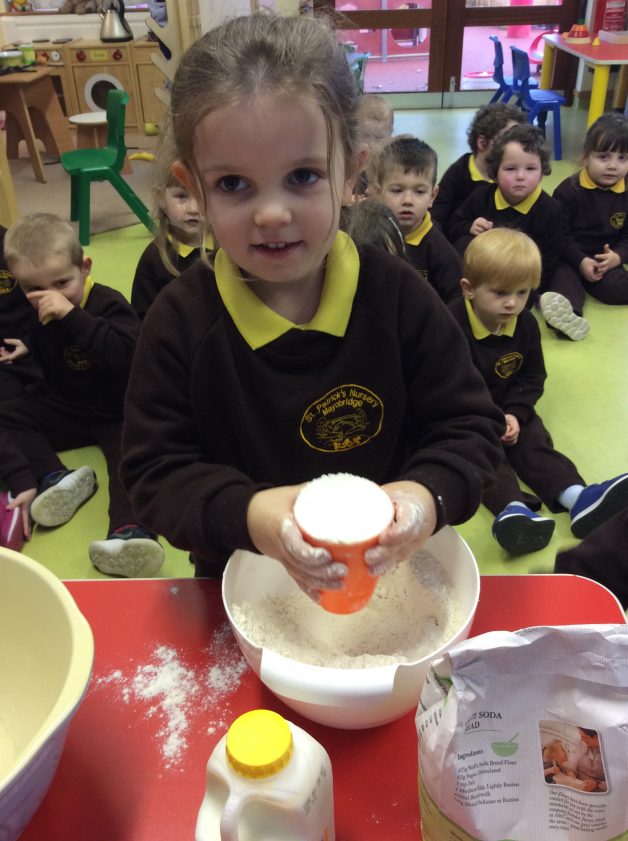 Budding bakers
We had great fun investigating capacity today. We were exploring the measurement of full, empty and half full. We had to work very hard to mix all the ingredients together but Mrs Smyth said that the mixing will help us to make our hands strong so that we can hold our pencils and paint brushes properly. The best part was eating the delicious pancakes.
Check out our gallery for more images.
Pancake recipe
2 ½ cups of soda bread flour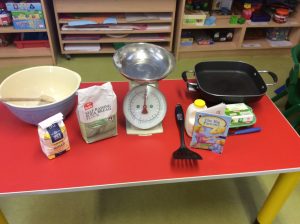 ½ cup of castor sugar
2 eggs
1 pint of buttermilk.
Method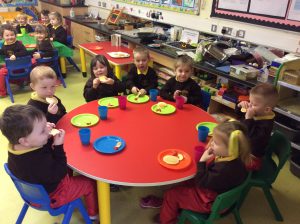 Sieve flour, add sugar and eggs to bowl.
Gradually pour the buttermilk into the bowl, mixing all the time as you do so.
Heat pan (medium heat)
Pour small amount of mixture onto pan.
Bubbles will appear on the pancake. When they start to pop turn the pancake over to cook the other side.
Remove pancake form the heat and add your favourite topping
Enjoy!