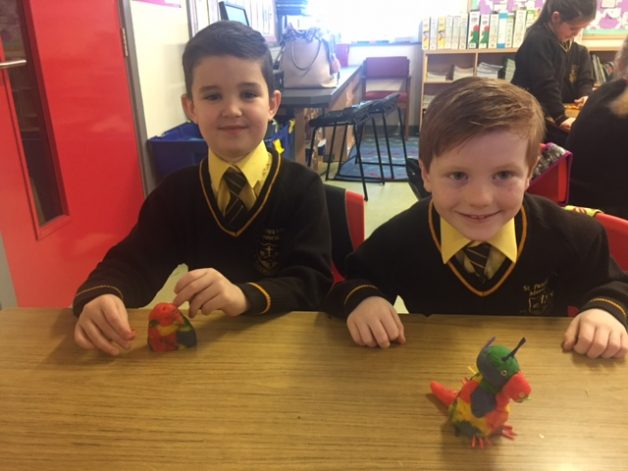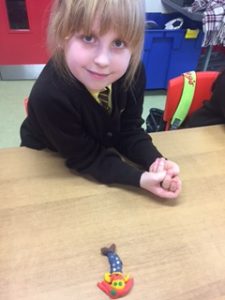 Primary 4 have been learning about Greek myths and legends with Miss McDonald, their 4th year student from St Mary's University College in Belfast. This week they are focusing on gods, goddesses and fantastic creatures, which often feature in the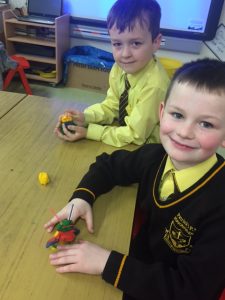 stories.
In order to provide the children with a stimulus for writing about their fictional characters they first created them with play doh. The children moulded their fictional charaters adding spikes and sequins.
The children showed great imagination and were able to sculpt super creatures. We cant wait to read their character studys.