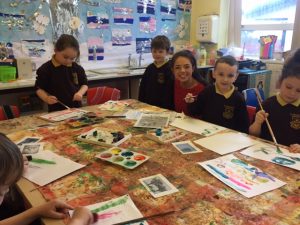 We are very lucky to have Miss Cunningham and Miss McDonald with us for the forthcoming weeks. Miss McDonald and Miss Cunningham are two fourth year students from St. Mary's University in Belfast who are completing their final teaching practice with us.
Miss Cunningham specialises in Mathematics and Miss McDonald specialises in Geography. During their time in school they will be teaching a variety of lessons in Primary 2 with Mrs Magee's class and in Primary 4 with Mrs Power's class.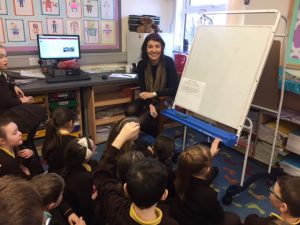 The students will be encouraging the children to 'Read for Pleasure' as part of their university studies.
The students are thoroughly looking forward to experiencing the teaching and learning within Mayobridge Primary School.
The girls are also hoping to get involved in different after school clubs in order to get a real sense of being a part of a school community.