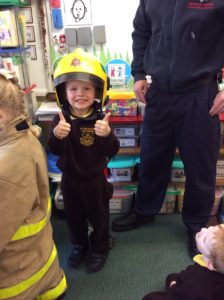 I would like to welcome pupils (present and past), parents and friends to the St. Patrick's Primary and Nursery School
Our  website has been designed so that it is 'user-friendly' and helpful to all the our children, parents, staff and  school community.  We envisage it as a useful facility for ease of access to  important information, school documentation, policies and up-to-date news  about our school and up-coming events.
Features on the website include a Home Page, About Us (giving general information about St. Patrick's) School Holidays and Useful Internet Links.
We hope that you enjoy your visit to our website, and that you find any information you are seeking.
Don't forget to like our school Facebook page which is updated daily and provides lots of reminders for parents.
https://www.facebook.com/St-Patricks-Primary-Nursery-School-Mayobridge-1813663392231378/
Our school twitter page will also keep you up to date  and can be followed @mayobridgeps
Should you have any further queries please contact the school office on 02830851294
Thank you for visiting.
Mrs M. Ryan (Principal)